Boars Nest New Country Band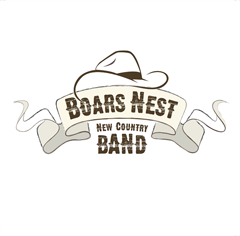 La Boars Nest Country band propone un repertorio eterogeneo di musica country e new country, spettacolo di intrattenimento musicale con sonorità tipiche dei grandi della musica country come Johnny Cash, Alan Jackson, Shania Twain, Tammy Wynette, Carlene Carter, Keith Urban, Kevin Fowler per citarne alcuni, senza dimenticare gli esponenti più recenti e gli autori della nuova scena country…
Insomma, una piacevole carrellata di musica a stelle e strisce, anche detta country and western music o country-western, il risultato dell'unione di forme popolari di musica americana sviluppatasi nel sud degli Stati Uniti. Evolutasi grazie agli influssi della musica tradizionale del sud (caratterizzata da violino e banjo, anche chiamata Old Time Music), dei tradizionali duos e della musica folk degli immigrati anglo-irlandesi. Come on guys !!!!!
Alessandro Cecchin - Ingegnere del suono
Paride Fioretti - Chitarra Elettrica, Banjo, Mandolino, Voce
Leggi di piu...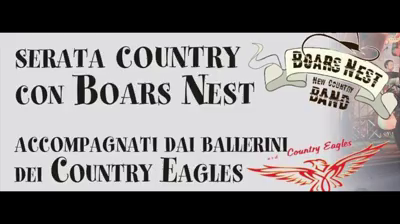 Video Live!
Prossimi Eventi...
(clicca sulla data per dettagli)
Country Quotes...
"The road goes on forever and the party never ends,"

Robert Earl Keen

Read more...
"Everything gets hotter when the sun goes down,"

Kenny Chesney

Read more...
"Because you're mine, I walk the line,"

Johnny Cash

Read more...
"Life ain't always beautiful, but it's a beautiful ride,"

Gary Allen

Read more...
"Life's a dance you learn as you go, sometimes you lead sometimes you follow, don't worry about what you don't know,"

John Michael Montgomery

Read more...